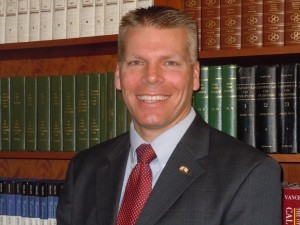 Thanks for stopping by and checking us out on the web. I count it a great privilege to be called into the ministry and to hold the office of pastor here at Bluegrass Pike Baptist Church in Danville. At BPBC, we still desire the "old paths" and are not ashamed of it. In fact, we know there are still believers that long for what was once found in church services from days gone by. When you visit, you will notice we still sing the old hymns of the faith from a hymnal and we place a great deal of emphasis on the plain preaching and teaching of the word of God. We hold these convictions about church services because it creates an atmosphere that truly lifts up and exalts the Lord Jesus Christ. As the pastor, I desire for Him to have His proper place of preeminence at Bluegrass Pike.
The Lord continues to bless us with new visitors on a regular basis and while we thank God for each and every family that God sends our way, we do not measure success by numbers. The "seeker-sensitive" and "mega-church" philosophy of this day and age is a deadly snare for many preachers and churches, but it certainly wasn't the philosophy of our Lord in John 6:60-67. As mentioned before, we want the "old paths," therefore, our goal is not to be "successful" in the eyes of man, but rather to be FAITHFUL to the Lord Jesus Christ and His service. If we are faithful to Him, He will build His church!
We invite you to visit with us sometime real soon. The church is located just west of Danville on beautiful Bluegrass Pike. As you take 150 west toward Perryville just across the 127 by-pass, you will see a Shell station on your right hand side. Turn right onto Bluegrass Pike and the church is located just 1 ½ miles out on the right. We hope to see you soon!
Sincerely,
Travis Alltop, Pastor